Are You Looking To Sell Your Pre-Owned Rolex, Audemars Piguet, Patek Philippe or Any Other Model? 
Contact us and receive an offer within 24 hours!
Ship your watch to us or schedule a visit to our office.
We inspect your watch on-premise and finalize everything on the spot!

Joey aka @thewristwatcher_ is what the watch industry needs right now. I have gone into many dealers and retail stores and the staff is not friendly nor knowledgeable. You leave feeling unappreciated. The customer service that Joey gave to me when buying my watch surpassed all my expectations. Instead of waiting for an AD to call me back, Joey got the watch I wanted immediately and at a very fair price. It was a seamless process, and I had my watch the next day. There is no doubt that I will buy all my timepieces from Joey as he was friendly, knowledgeable, transparent, trustworthy. I cannot say enough good things about the experience. Call, text or email him and he will respond ASAP, you will have no regrets, I guarantee it.
Joey is First class all the way. From the first contact straight through the delivery of the watch the communication really made you feel comfortable doing business with him. Description and Condition he described was spot on and I couldn't ask for anything more. I will be a customer for life and buy many more watches from him. There are others that sell watches but there is only 1 Joey the Wristwatcher. Thanks again!!!!!
Joey's the real deal. He came through for me on a Rolex and followed through on everything he said. I'm more than happy with the watch and the experience. I will do business with him again.
Had an awesome experience today with Joey the wrist watcher, very professional... I will definitely be paying him another visit in the future. Would recommend to anyone looking for a nice timepiece!
I have been collecting watches for many years , guys like Joey are hard to find . My recent buying experience was flawless and an absolute pleasure. Joey is a true professional , he is as honest as he is confident in advising his clients . The Wristwatcher team has found a friend and customer for life in me , thank you again , cheers!
THE BEST SERVICE! Communication was easy, fair price, couldn't ask for a better experience
Man, I really couldn't have asked for better customer service. I had never done business with Joey & I was a bit skeptical as we originally linked up through Instagram. But this guy is the man, found exactly what I was looking for, held it for a few days on a small deposit, got it shipped out the same day funds hit & the watch arrived beyond my expectations. Looked as if it was never worn, still had stickers. I would never doubt doing business with him in the future, he's extremely straight forward, pleasant & will answer all of your questions.
One things for sure, Joey does not give up on you nor the specs in a watch that you're searching for. This rare gem of a Rolex has been a dream watch of mine ever since I could tell time on a wrist watch and Joey took the time searching for it. Phenomenal. Trustworthily ,smooth transaction. Highly recommend.
First time purchasing from Joey, quick prompt and awesome service. In this type of business it's more about trust.
Found the watch of my dreams . All thanks to Joey with his phenomenal service
Seamless transaction. Traded a watch for a new one. Joey gave me very fair price right away, no games. I had shipping label in minutes. He got my trade and updated me as soon as received. Sent me new watch next day. Wiring money was easy and he was always available/responsive via text. Can't recommend enough.
Joey is a professional, and what an incredible experience it was purchasing a watch with him. After being referred by a friend, Joey was immediately in touch with me to find the watch I was looking for. Thoughtful, transparent, and thorough - I am looking forward to my next purchase. Such a seamless experience
Easiest transaction I've ever made. Less than 24 hours (22) to be exact from first contact to pay out with Joey C. Fully insured shipping label and instant payout. Man of his word and extremely easy to deal with. Will be buying next time and looking forward to it. Reputation is everything In His business.
First time buying a Rolex, and it was a fantastic experience. Joey had great communication all through the process. Deal with confidence!
If I could give this 6 stars I would. The absolute most responsive, caring and efficient experience I could have imagined. I found Joey's account in Instagram, sent him a message that I was interested in trading in my day date for the rose gold. I sent him photos and got a fair trade in price. I had my new watch in a couple days. Joey even went to the extent as texting me during the delivery to ensure that I received the watch on time. 10/10. Can't wait to buy another.
Joey (The Wrist Watcher) is an absolute 10/10. I highly recommend to anyone in the market for a watch. I stopped by yesterday looking for a Rolex and Joey was patient and super helpful throughout the process. He is very knowledgable and helped answer all of my questions. I was able to try on multiple watches and ultimately went with the Datejust 41 Gold w/ Diamonds - beautiful watch! Can't wait to come back again - thank you Joey!!
Joey is a true professional! 5 Stars all around! He made the experience of buying my first watch super easy… Quick Service & Great Prices. His knowledge of watches is unmatched. Very pleased with my purchase & will definitely be back!
I've never purchased a watch outside of an AD. I contacted Joey via DM and he reached out starting the buying process. He sent detailed photo's answered all of my questions and Personally took care of me Before During and After the watch was received. It arrived overnight with the outer and inner box full tags warranty card and plastic protector. It was actually easier than going to one of my AD's that's usually a few hours of my day to purchase a new watch. Thank You Joey I'll call you before I buy anything else moving forward.
I've known Joey and followed his instagram account for several years. I highly recommend him and I've referred several friends and family members to him. He recently sourced a new, unworn, and unsized bluesy for me in one day. I will happily use Joey again for future Rolex purchases.
A+ service - very fast and extremely knowledgeable! Great dealer.
Joey made the entire process of selling my watch extremely quick and easy. He took the time to answer my questions and make sure I understood the process. Really appreciate everything especially as this was my first time selling a watch!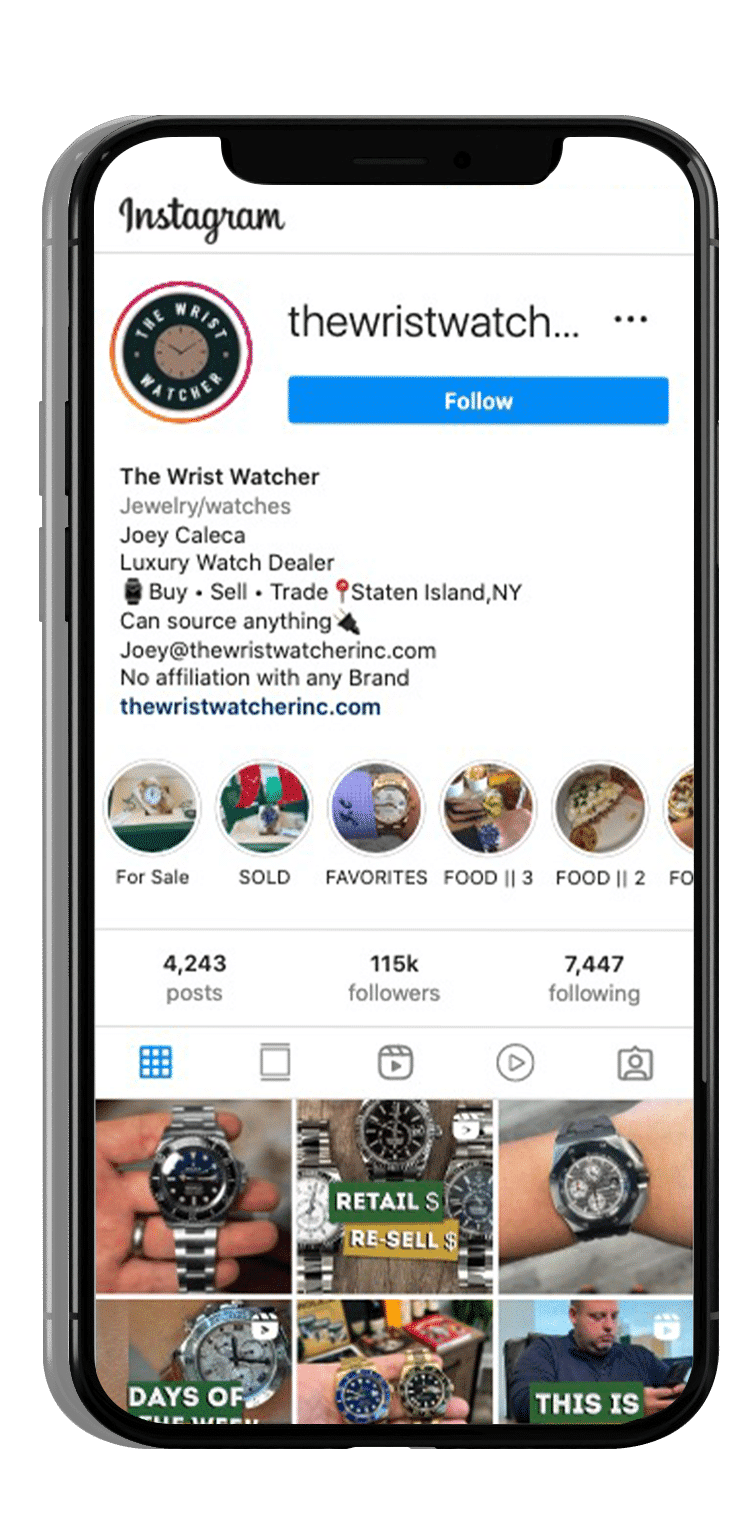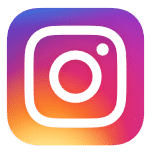 FOLLOW ME
#thewristwatcher_
ON INSTAGRAM
Every watch is tested by our Swiss-Trained Watchmakers to ensure you receive a 100% Authentic as Guaranteed Timepiece.
Why Choose TheWristWatcher?
With hundreds of 5-star reviews, there's a reason our customers keep coming back. We always go the extra mile to make purchasing a watch the most smooth and seamless experience.